Thursday, December 30, 2021 / by Barbara Oleska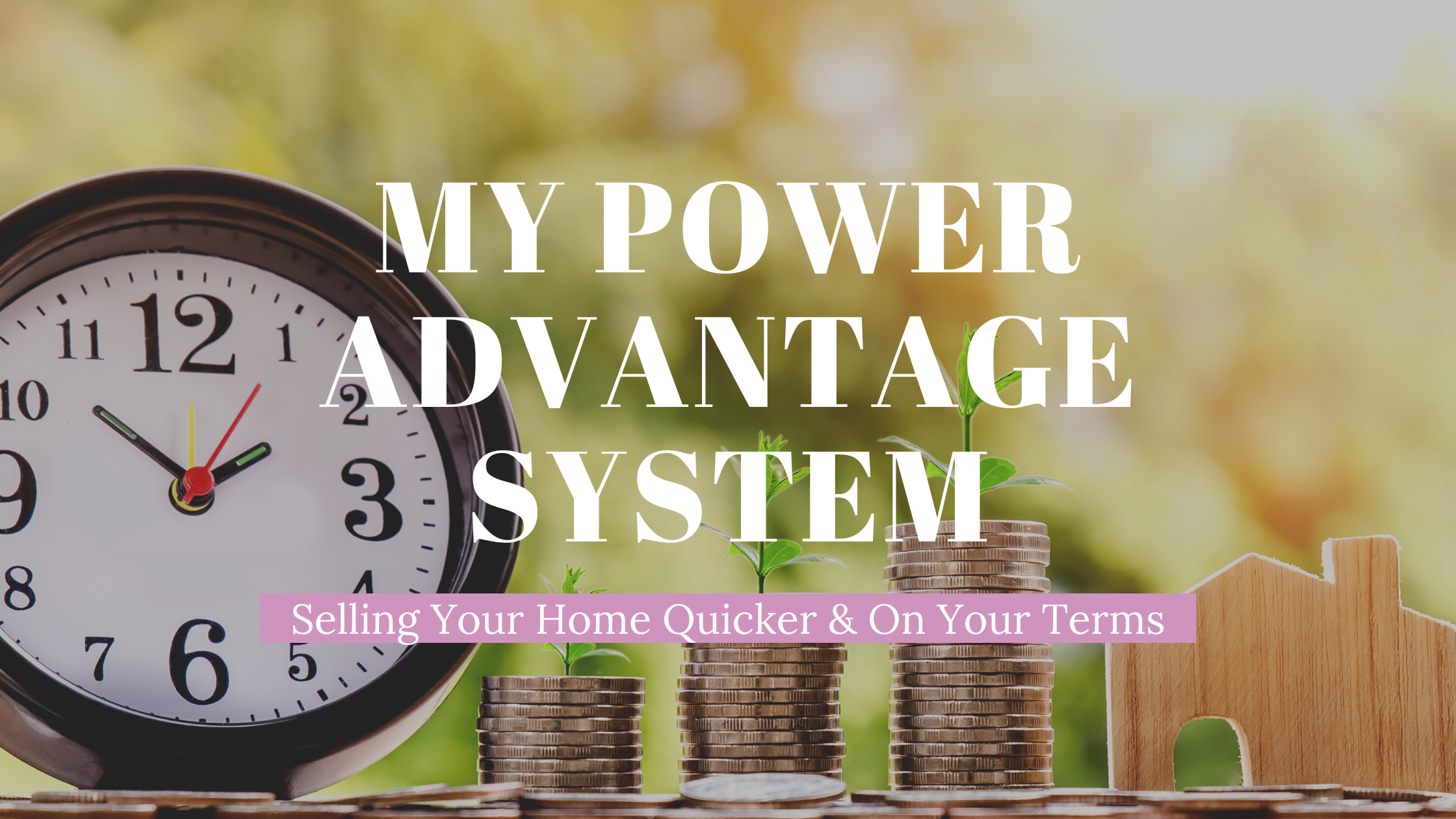 I always want my sellers in the power seat which is why I created my Power Advantage System. I approach marketing a home from the 4 Ps – but with a little bit of a twist than just the standard definitions of the Ps.
The 4 Ps of marketing are product, price, place, and promotion. By carefully integrating all of these marketing strategies into a marketing mix, I ensure that your home is perceived as high value, priced correctly, highly visible in the market, and actively promoted.

PRODUCT– Your product is your property, of course. It's not just about snapping some pictures with a phone and slapping your home slipshod onto the MLS and calling it a day; it's about making your home so compelling that buyers believe they must have it. Whether or not you will sell in the low, middle, or high range of your price tier depends on what you are presenting. Any home will sell at the right price, so what you receive will depend on how well your home shows. In order to receive the highest possible price your home must present in its absolute best light so it appeals to as many buyers as possible. My philosophy is that "the profit is in the prep" and I have found this to be true in the hundreds of properties that I've sold. And it's not about remodeling the house. In a future email in this sequence I will cover that in depth in a future email in this series. If you don't want to wait, we would be happy to email it to you on request. Uncontrollable features that factor into the price are the location and lot size vis a vis other homes in the community.

PRICE – Even in a hot sellers' market, it's a price war and a beauty contest. In whatever price tier your home is offered, it MUST present as the best value. That goes back to "the profit is in the prep" as well as positioning your home correctly in the market. There is a difference between ON the market and IN the market. Typically, when pricing, an agent reviews closed sales from the last 6 months to a year, the same way an appraiser would. In the current market, I only consider closed sales from the last couple of months. Pending sales tell me what buyers are currently choosing and from how long it took to take a contract I can extrapolate the contract price. Current listings for sale become another important factor for determining price in a trending market. I consider the competition and how your home compares because those are the homes buyers will also tour. What is the substitution cost if they don't buy your home? Will yours stand out as a "must have" with higher perceived value? Remember: it's a price war and a beauty contest! And also..."Asking ain't getting!"

PLACE – In real estate, place does not mean where your home is located. Instead, it refers to in what price range you will enter the market so that I can get the attention of the buyers who are most likely to buy it. The strategy goes back to perceived value. Buyers and agents search with price brackets with price breaks at the 25Ks, 50Ks, or 100Ks based on the price range. Again, I am looking to see how you will compare for comparative value and then to price it on the break so that buyers above and below that break will see your home. I don't price right under or over the break because pricing under means buyers who would have the wherewithal to buy your home won't see it, and pricing over the break means that ready, able, and willing buyers who might need to stretch the budget a little won't see your home, either. It's all about strategy!

PROMOTION - Promotion includes advertising, public relations, and promotional strategy. The goal of promoting your home is to attract as many buyers as possible and demonstrate why they should pay more for it. The more buyers who see your home the more offers you will receive!
Here is where the prep pays off. We've prepared the home so it's ready for its close up! I always, always, always have professional photos and videos properly lit, artistically angled, formatted, and edited. The internet is the first place buyers see your home and it must look as enticing as possible. A poor presentation online, whether on the Multiple Listing Service or other advertising, destroys your opportunity. No matter how nice your home, if the pictures are poor quality (i.e. from a camera phone or an untalented photographer) buyers will reject your home and won't want to see it. Agents will pass it by when setting up tours for their buyers. Professional video is a must, with both exterior, interior, and drone of your home. The prep has also set the stage for showings designed to surprise and delight the buyer. A buyer forms an impression of your home in about 7 seconds. 7 seconds. One of my biggest responsibilities to you as my client is to make 100% sure that your home favorably grabs the buyer in those first 7 seconds. Buyers buy homes based on emotion.
Once your home is prepped, photographed and videoed the marketing and advertising start. I create a complete and compelling listing on the Multiple Listing Service with a listing a description designed to entice and intrigue the target buyer as well as compel agents to show your home. Your home is placed on the Keller Williams International MLS, numerous consumer sites, and additional upscale media when appropriate. Your home is also marketed organically on social media as well as paid social media and google advertising directed at the target audience. If permitted and desired, a grand scale open house can create a frenzy as well.


As you can see, I consider and employ many aspects when selling your home. My strategy approaches your sale from multiple directions to ensure success. Selling your home quickly for the most money possible on your terms is my foremost goal.
I would love the opportunity to show you how my Power Advantage System will work for you!

Call or text me at (561) 325-1535 and let's chat.